Home | Residential | Infrared | Commercial | Testimonials | Franchises | Contact Us
Home Inspection Services
With 19 locations to serve you
Toronto
,
Mississauga
,
Brampton
,
Oakville, Milton
,
Burlington & Ancaster
,
Hamilton
,
North York
,
Durham
,
Kitchener-Waterloo
,
Cambridge
,
Orangeville
,
Guelph
,
Georgetown
,
York Region
,

Aurora-Newmarket,
Orillia
,
Barrie
,
Muskoka,
Parry Sound
1-888-918-8247
Lighthouse Inspections Halton Wentworth
Ernie Mallozzi
Phone: 905-526-8247
1-888-918-8247
ernie@lighthouseinspections.com
Follow us on:
Here's what some of our Past Clients have to say:
Rated 10 out of 10 on Homestars.com
Ernie inspected my daughter's condo last night and we were so impressed by him. He is as nice in person as he is on the phone, completely knowledgeable and professional. You will know within minutes of his arrival that you are in good hands. During the months of researching homes and dealing with many different individuals, some great and some...not so much, it was a very welcome relief to know that this critical part of buying a home, the inspection, was being conducted by someone who knew his job and delivered on all of the claims on his website. I rarely go on line to review a person or service but knowing how hard it is to choose a person based on a website I wanted to put a word in for Ernie. May 15, 2014
Ernie inspected a home for me that I was very interested in and subsequently purchased. He was prompt, courteous, professional and great to deal with. Ernie did exactly what he said he was going to do and I received a very thorough written report regarding the property. It was easy to read and gave me all I needed to know in order to make an informed purchase. I do not hesitate to recommend Ernie and his excellent service. Thanks Ernie! March 21, 2013 - Ted in Mineola
We contacted Ernie with very little notice and he performed an impeccable and professional inspection in quite a short time. Lighthouse Inspections has our unconditional trust and we will certainly use it again in the future. Highly recommended. March 21, 2013 Piergiuliano Bossi from Mississauga
We have had Ernie from Lighthouse assist us with inspections on two separate homes and will certainly do so again. The first house had several issues. Ernie clearly identified and explained the severity of each one of them. The second house didn't have the same issues but again the service was informative, professional and very helpful. I would certainly use Ernie again and be confident that the information he produces would be accurate and reliable. March 15, 2013 - Allan Ferguson, Mississauga
Thank you for again for your services yesterday and especially for coming on such short notice. Much appreciated! Last night, the owner commented on how pleasant you were....so I just might be calling again soon! Nancie – a Realtor
Ernie, We want to thank you for pointing out the various items in our home that need some attention. Your friendly but professional approach and thorough inspection inside and out of our house suggest to us that this was a very good investment for anyone considering a property, and we would highly recommend your service. - C. & J. Stevens
Services available at this location:
Pre-purchase inspections
Pre-sale or pre-listing inspections
Pre-Delivery (PDI) and Tarion Warranty Inspections for 30 day and year end
Water flow and pressure testing
Pool Inspections
Infrared Scans and Reports
Contractor and Renovation consulting
Commercial Inspections
Lighthouse offers:
On-site Reports
Inspections to fit your schedule
Available 7 days a week to serve you better
All Lighthouse Inspectors are members of national and/or provincial associations, and are fully trained, certified and E&O insured
Advice you can count on
Complete information, clearly delivered in a way you can understand and use to make the right decision for you. Straightforward information that you can use.
Reasonable rates for superior service
Peace of mind
Practical recommendations you can use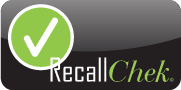 Home Inspection and Infrared Services in Ancaster, Burlington, Dundas, Flamborough ,Waterdown, Alton, Bronte Creek, Tansley, Mountainside, Tyandaga, Bayview, LaSale, Freeman, Brant, Roseland, Appleby, Uptown, and surrounding areas

Before you put in an offer on your
home, get a home verified report
Canada-wide Data
Insurance Claims History
Ranking Schools in your area




Pay however you wish, we accept: Cash, Personal or company cheque, Visa or MasterCard.




Each office is individually owned and operated, please contact your inspector directly to confirm services available and with any questions or concerns regarding the inspection.